A‌ ‌Creative‌ ‌&‌ ‌Production‌ ‌Services‌ ‌Company‌
Creative Clay Marketing provides advertising services across multiple platforms including Event Management, Print production, Corporate Gifts Items, Exhibitions, Videos, Integrated digital marketing etc.
Based out of UAE, we have, over the past 7 years, built a strong reputation in the market for delivering high quality services to our clients. With an experienced team leveraging a collective experience of over 21 years at the helm, you can be confident of working with world class partners from MENA, China, India and UK with solutions.
We are fully committed to being your reliable partner. We take full ownership of our deliverables, beyond delivery, allowing our clients to focus on their critical business needs.That's why our clients come back to us, time after time.
What‌ ‌makes‌ ‌us‌ ‌different?‌
The‌ ‌team‌ ‌at‌ ‌Creative‌ ‌Clay‌ ‌works‌ ‌with‌ ‌a‌ ‌passion‌ ‌for‌ ‌exceeding‌ ‌customer‌ ‌expectations‌ ‌through‌ ‌outstanding‌ ‌work‌ ‌with‌ ‌right‌ ‌message,‌ ‌right‌ ‌media‌ ‌at‌ ‌the‌ ‌right‌ ‌time.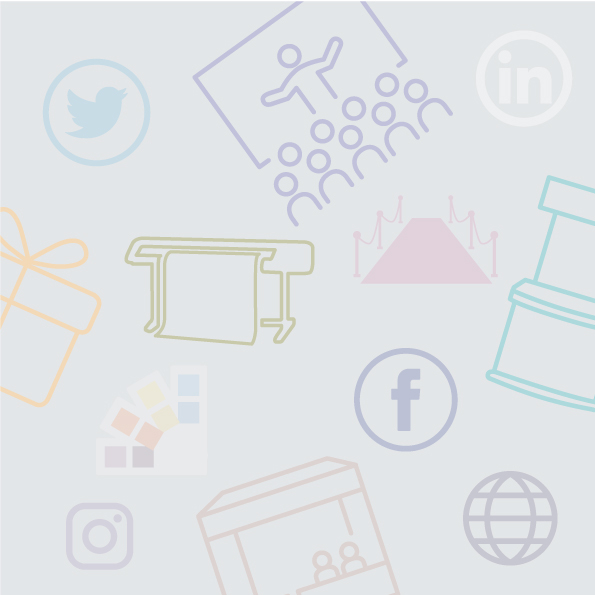 Our‌ ‌driving‌ ‌principles:‌
Innovative‌ ‌&‌ ‌Creative:‌ ‌‌We‌ ‌design‌ ‌and‌ ‌deliver‌ ‌innovative,‌ ‌visually‌ ‌appealing‌ ‌solutions‌ ‌for‌ ‌our‌ ‌clients‌ ‌that‌ ‌solve‌ ‌their‌ ‌business‌ ‌needs.‌ ‌We‌ aim‌ ‌at‌ ‌creating‌ ‌an‌ ‌impact‌ ‌whatever‌ ‌the‌ ‌occasion.‌ ‌
Customer‌ ‌First:‌ ‌‌At‌ ‌Creative‌ ‌Clay‌ ‌we‌ ‌ensure‌ ‌that‌ ‌the‌ ‌customer's‌ ‌brand‌ ‌is‌ ‌at‌ ‌heart‌ ‌of‌ ‌all‌ ‌we‌ ‌do.‌ ‌Whether‌ ‌during‌ ‌designing‌ ‌or‌ ‌installation,‌ ‌we‌ ‌keep‌ ‌a‌ ‌laser-sharp‌ ‌focus‌ ‌on‌ ‌what‌ ‌is‌ ‌best‌ ‌for‌ ‌our‌ ‌clients.‌ ‌
"Can‌ ‌Do"‌ ‌Attitude:‌ ‌‌Our‌ ‌fast-paced‌ ‌industry‌ ‌involves‌ ‌careful‌ ‌coordination,‌ ‌attention‌ ‌to‌ ‌detail‌ ‌and‌ ‌tight‌ ‌deadlines.‌ ‌Slip‌ ‌ups‌ ‌or‌ ‌delays‌ ‌doesn't‌ ‌discourage‌ ‌us‌ ‌as‌ ‌we‌ ‌problem-solve‌ ‌on‌ ‌the‌ ‌move‌ ‌and‌ ‌ensure‌ ‌success‌ ‌at‌ ‌every‌ ‌stage.‌ ‌
Quality‌ ‌Conscious‌ ‌Experts:‌ ‌‌With‌ ‌us,‌ ‌you‌ ‌‌will‌ ‌be‌ ‌working‌ ‌with‌ ‌experts‌ ‌who‌ ‌have‌ ‌delivered‌ ‌successfully‌ ‌on‌ ‌dozens‌ ‌of‌ ‌events‌ ‌and‌ ‌exhibitions.‌ ‌We‌ ‌know‌ ‌what‌ ‌it‌ ‌takes‌ ‌to‌ ‌make‌ ‌a‌ ‌project‌ ‌a‌ ‌success.‌