INFORMATION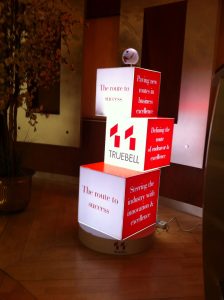 The quality of fabrications in an exhibition stand can make or break the brand's impression. With Creative Clay's high quality fabrications you can be sure that your brand will grab the eyeballs. Our Clients depend on our fabrication services to build start-of- the art, creative and innovative stands and signage, at cost-effective pricing.
We have a specialized team of designers and production experts who use cutting-edge tools like 3D modelling to develop creative design for your exhibition booth and its interiors including stands, kiosks and gondolas, keeping in mind your marketing and business goals.
Working closely with our fabrication partners we deliver the end-products in line with design and quality expectations without fail:
Fabrication Service UAE– Wood, Metal, Acrylic
3D designing & modelling
Custom designed display stands, kiosks, gondolas
Pavilion Designs
Modular Stand Designs using Octonorm, Maxim etc
Signage, brand logo displays
Creative Clay handles every project with commitment to the end, taking care of designing, production, installation and dismantling, leading to clients preferring to work with us time after time.